Sasha Roiz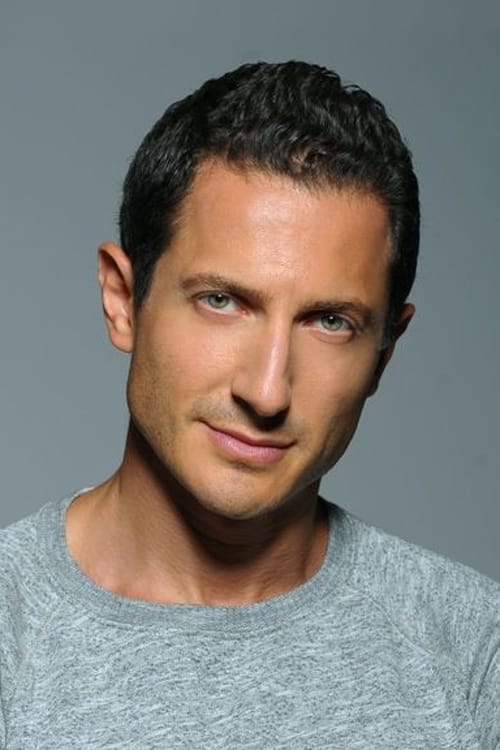 Sasha Roiz is hard at work on season four of NBC's hit drama Grimm, from the executive producers of Angel and Buffy the Vampire Slayer. Roiz plays the mysterious "Captain Renard," chief of police, who appears to be the trustworthy superior and ally to Nick Burkhardt (The Grimm), but is in fact a descendant of a royal line, wielding great influence and intent on reestablishing his authority.
This dynamic character follows Roiz's groundbreaking series regular role as Sam Adama — a brutal mob enforcer, gay married man and devoted uncle, on the critically acclaimed Syfy series Caprica, the prequel to Battlestar Galactica. Roiz also starred in the action-packed feature film Pompeii, released earlier this year by celebrated director Paul W. Anderson. The film depicts the final days of Pompeii leading to the catastrophic eruption of Mount Vesuvius. Roiz plays the formidable soldier Proculus, the embodiment of Rome's might and corruption.
Roiz's introduction to feature films began with supporting roles in Roland Emmerich's blockbuster The Day After Tomorrow; 16 Blocks, opposite Bruce Willis; and Man of the Year, alongside Robin Williams. Roiz was later seen opposite Samuel L. Jackson in the film Unthinkable. His first starring role was in the independent science fiction thriller Extracted, which premiered at SXSW in 2012. As Tom Jacobs, he plays a scientist whose work on a memory machine leads him to become trapped inside the memories of a convicted killer.
Roiz was born in Israel and raised in Montreal. He grew up speaking Russian, French and English and studied theatre at England's prestigious Guildford School of Acting. Upon returning to Montreal, he began to work consistently in theatre, culminating in a nomination at the esteemed "Masques Awards" (Quebec's Theatre Awards) for his performance in Michel Tremblay's Past Perfect. Roiz then moved to Toronto, amassing significant experience as a film and TV actor. In his first series regular television role, Sasha starred in ESPN's debut hit series Playmakers and later in the Canadian dramatic miniseries Across the River to Motor City.
Roiz has guest starred on some of television's most notable programs, including Emmy-nominated shows such as House, The Mentalist, CSI and NCIS. Fans of his dramatic work had the opportunity to see him score laughs when he guest starred on Castle playing an eccentric host of a beauty contest, as well as a recurring role on the cult comedy It's Always Sunny in Philadelphia, portraying one of the cool popular kids who reunites with the cast at their high school reunion.
Before becoming an actor, Roiz played the drums and sang backup vocals in the Canadian indie rock band "Tricky Woo". They released four albums and several singles. Their album "Sometimes I Cry" was nominated for "Best Indie Album" at the 2000 JUNO Awards (Canadian Grammy Awards). When he is not working, Roiz enjoys travel, food, adventure and family.
FILMOGRAPHY HIGHLIGHTS
• 2011-2017: Grimm (Captain Sean Renard)
• 2014: Pompeii (Proculus)
• 2011-2013: Warehouse 13 (Marcus Diamond)
• 2009-2010: Caprica (Sam Adama)
• 2006: 16 Blocks (Kaller)
• 2005: Land of the Dead (Manolete)
• 2004: The Day After Tomorrow (Parker)
How to Hire Sasha Roiz for an Event
To learn how to hire Sasha Roiz for an appearance at a comic con or virtual convention, please submit the form to our agency.