Raphael Sbarge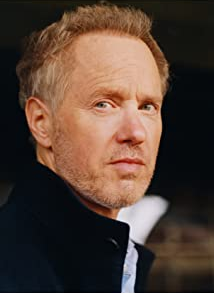 Raphael Sbarge has explored countless worlds in more than 40 years as an actor — from fairy tales, as Archie Hopper and Jiminy Cricket in the hit ABC drama Once Upon a Time, to outer space as the heroic Kaidan Alenko in the highly acclaimed videogame series Mass Effect.
His own story began in Manhattan. He began working at the age of 4, when a new PBS show called Sesame Street was looking for kids. At 13, Raphael decided to become an actor and found an agent. He started working almost immediately: By 16, he was in his first Broadway show; at 18, just days after graduating high school, he flew to Chicago to co-star in Risky Business with Tom Cruise.
Raphael has appeared in more than 30 films, including Vision Quest, Independence Day and Pearl Harbor. He was a series regular on The Guardian and has made more than 100 guest appearances, including recurring roles on Dexter, Big Love, Prison Break, CSI, Grey's Anatomy, 24, CSI: NY, Profiler and Star Trek: Voyager. He has also contributed his voice to the highly acclaimed games Mass Effect (The New York Times' Game of the Year) and Star Wars: Knights of the Old Republic.
FILMOGRAPHY HIGHLIGHTS
• 2011-present: Once Upon a Time (Archie Hopper/Jiminy Cricket)
• 2007-2012: Mass Effect 1-3 (Kaidan Alenko)
• 2012: Criminal Minds (Carl Finster)
• 2008-2009: Prison Break (Ralph Becker)
• 2007: 24 (Ray Wallace)
• 2003: Star Wars: Knights of the Old Republic (Carth Onasi)
• 1996: Star Trek: Voyager (Michael Jonas)
ONCE UPON A TIME – "The Return" – Mr. Gold attempts to uncover the true identity of August, Emma confronts Regina about her involvement in Kathryn's disappearance, and David tries to apologize and reconcile with Mary Margaret. Meanwhile, in the fairytale land that was, Rumplestiltskin agrees to comply and do whatever it takes if his son can find a way for him to safely give up his powers and turn back into the loving man he used to be, on "Once Upon a Time," SUNDAY, APRIL 22 (8:00-9:01 p.m., ET) on the ABC Television Network. (ABC/JACK ROWAND) RAPHAEL SBARGE
FAN COMMENTS:
"Your friendliness and kindness was truly a highlight of the con for me. Hope to see you on the lineup again soon!"
"It was great meeting you, and thank you for dealing with my way-too-excited self. The panels were awesome, and I hope you come again next year!"
How to Hire Raphael Sbarge for an Event
To learn how to hire Raphael Sbarge for an appearance at a comic con or virtual convention, please submit the form to our agency.